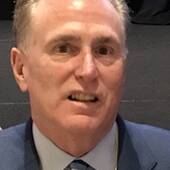 By Kevin Mackessy, Dedicated. Qualified. Local.
(Blue Olive Properties, LLC)
                  At Blue Olive Properties we connect with communities in which we work and dedicate time to celebrate the holidays with its members. This July 4th in Highlands Ranch we observe our independence with many activities for the family. The party begins with a 5k run/walk for you to enjoy. Registration starts at 7:00 a.m. at the Town Center - Start/Finish line is on Highlands Ranch Parkway in front of the On Point Urgent Care building on the North side of the Parkway. Parking is available in the RTD lot across the street. Highlands Ranch PKWY will be closed starting at 6:30 am. Please allow extra time to park and walk to the start line. These events are one of many reasons we love working in Highlands Ranch Property Management.                 There will also be a family Bike...