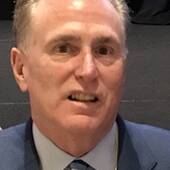 By Kevin Mackessy, Dedicated. Qualified. Local.
(Blue Olive Properties, LLC)
Montbello Organizing Committee workshop coming up will be great for those of us looking to learn Grantwriting.  This Grantwriting 101 Workshop put on for free by Angelia Baker will be next Thursday and Friday Feb 7 and Feb 8 respectively.  This is for those of you who would like to learn basic research, writing implementation, and evaluation skills for any grant.  Since the workshop is free, registration required, and space is limited.  There are still tickets at the time of this writing.  You can register online here at this link.  Working in Denver property management, we have many tenants who come from varied backgrounds of life.  There are always a few people who would like to do different things, hone their existing skills or learn new things in a workshop and communal setting.  Th...