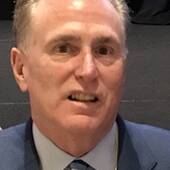 By Kevin Mackessy, Dedicated. Qualified. Local.
(Blue Olive Properties, LLC)
There is a great event happening in Five Points tomorrow.  One of Denver's many great neighborhoods, there is something for everyone to enjoy.  This annual Five Points Jazz Festival is happening right in the main square of Five Points tomorrow Saturday May 19.  The festival is running all day, from 11:00am to 8:00pm.  Working in Denver property management, we love keeping tabs on events like this.  There are many to see each weekend in our city, and it can be hard to keep up.  The free festival takes place the third Saturday of May and celebrates the history of Denver's Five Points neighborhood. Once known as the Harlem of the West, Five Points was home to several jazz clubs which played host to many of jazz music's legends such as Miles Davis, Thelonious Monk and many more. Since its i...