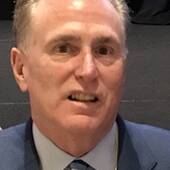 By Kevin Mackessy, Dedicated. Qualified. Local.
(Blue Olive Properties, LLC)
                 The Denver Center for Performing Arts has many great plays throughout the year.  For 4 more days you can catch Rodgers and Hammerstein's The King and I at the Buell Theater.  Tickets can be found online, and you will be able to select your seats using the provided service.  Tickets are $30.00.  Working in Denver property management we can catch these shows somewhere in their two week runs every time a new one comes through.  Just simply checking the Denver Center for Performing Arts calendar will alert you to so many different plays and events that are every week for the entire year.                  The run time for this play is 2.5 hours, so children should be 8 years and older to make it through.  There is a 20-minute intermission during the middle act.  There are a ...