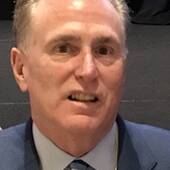 By Kevin Mackessy, Dedicated. Qualified. Local.
(Blue Olive Properties, LLC)
If you have just visited Denver for the first time, just moved here, or been a long-time resident you probably have heard mention of the Denver Botanic Gardens. A brilliant display of unique plants, flowers and trees during the summer, you may wonder what the winter holds. Well the Blossoms of Light event is worth the entry alone and braving the cold weather. Just bring an extra layer or two, some hot chocolate or coffee, ad enjoy the vast illuminated swatches of the park, and see how brilliantly lit everything is for that large dose of holiday cheer. The lights come on right when it's dark, and the Gardens close at 9 each night. Weekday visits can be preferred if you are trying to avoid a larger crowd. The weekend crowd can be quite large. The price varies at the door, but it is inexpe...