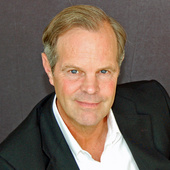 By Mark Lomas, Experience You Can Count On!
(Santa Barbara Real Estate)
Seen around town recently...Ellen and Portia noshing at Tre Lune.  Ryan Gosling checking out Whole Foods. Chris O'Donnel getting his java jolt at Pierre LaFond. Candy heiress Jacqueline Mars at the Ritz Carlton Bacara. Grammy-winning rocker Adam Levine and supermodel wife Behati Prinsloo noshing at Field and Fort in Summerland.  Chris Pratt, wife Katherine Schwarzenegger, and Maria Shriver shopping at the Montecito Country Mart. Writer T.C. Boyle lunching at the Natural Cafe on Hitchcock Way.Larry Davis and Ted Danson chatting at San Ysidro Ranch. Chris Pratt doing pushups while pumping gas at the Coast Village Road Chevron. Laura Dern checking out Merci Montecito. Donald Trump's ex Marla Maples, Lawrence Fishburne, and Maria Shriver at a concert at the Music Academy's Hahn Hall. Christ...