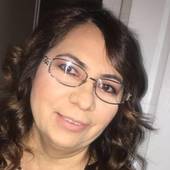 By IRMA Beltran, Your Real Estate Agent 4 Life Always there 4 You!
(Century 21 M & M and Associates-Turlock homes Real Estate)
YOUR FAMILY'S CONCERNS are, no doubt, of utmost Importance to you. After all, what's more important than the well-being of those you love? When a medical emergency arises, you consult a specialist. When you face a legal issue, you turn to a trusted professional with the experience and skill to handle your needs. It's the same when it comes to your home purchase or real estate needs.  HAVING the proper realtor in place is one of the most important steps your family can take. Why trust those crucial decisions to chance? The time to choose the right realtor is before you need one. That's where Irma Beltran can help. She is one of Turlock's leading realtors. Helping families like yours isn't just her job, it's her commitment. Irma says "Your home is one of the most important investments you...