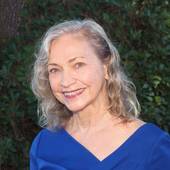 By Norma Toering Broker for Palos Verdes and Beach Cities, Palos Verdes Luxury Homes in L.A.
(Charlemagne International Properties)
Everyone knows some neighborhoods are more popular than others.  They have the wow factor working for them in obvious ways such as superior schools and locations.  On the other hand, sometimes a neighborhood's popularity is judged in less tangible ways.  The hip and cool factor is more difficult to measure, but buyers pick up on it right away.    Maybe it is the Prius lined driveways, high tech baby strollers or the evolution of the 1950s ranch home into the green abodes of the 21st century that makes young home buyers say, "This is the where we want to live."  Whatever it is it is working well.   Perhaps it is simply "Popular Personality Syndrome" the it factor that makes others want to join the in crowd.  Maybe it is the sense of belonging or a good match.  Whether we can define it or...