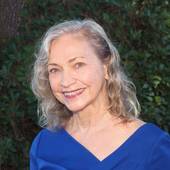 By Norma Toering Broker for Palos Verdes and Beach Cities, Palos Verdes Luxury Homes in L.A.
(Charlemagne International Properties)
I received one of my favorite type of emails a few days ago--a past client is moving to a new city, and after saying "Yes" to the move her thoughts turned to listing her Torrance home.  It's rewarding to know once again, Josh and I were their top-of-mind real estate agents. Three years ago we sold the property to them and it is their very first home.  They were referred to us by a mutual acquaintance and we spent many months showing them property before they found "The One." They thoroughly enjoyed living in the three bedroom house, but decided the time is right to make their next move.Fast forward to listing day.  The Multiple Listing Service is touting a new listing in the County Strip area of Torrance--915 Melissa St, Torrance, CA for $449,000.  This pocket of Torrance is an unincorp...