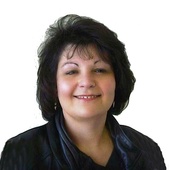 By Pam Winterbauer, "Providing Blue Ribbon Service"
(Pam Winterbauer Real Estate)
C.A.R. initially opposed AB 2678 (Núñez) because it would have required, among other things, that all homes and commercial property in California have an energy audit at point-of-sale, and that mandatory energy efficiency investments be made prior to the sale of the property. C.A.R. supports energy conservation but opposes point-of-sale requirements because they are ineffective and could add to the cost and complexity of purchasing a home.  After thousands of REALTORS® called their legislators in opposition to the inspection requirement the bill's author amended AB 2678 to remove the point-of-sale provision. The bill was further amended at C.A.R.'s request, to ensure that energy audits or improvements are not required as a condition of sale. With these changes, C.A.R. now supports AB 26...