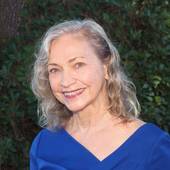 By Norma Toering Broker for Palos Verdes and Beach Cities, Palos Verdes Luxury Homes in L.A.
(Charlemagne International Properties)
Los Angeles is in the middle of another March heat wave.  We are having another run of days with the thermometer topping 90 degrees.  The beaches will be overflowing with people this weekend.  Air conditioners will be humming and backyard pools will be in enjoyed as well.   When I first moved to Palos Verdes over 25 years ago we usually "opened" our pool for my middle son's birthday in late April and "closed" it after my youngest son's mid-September birthday.  I don't recall ever swimming in March, but this year summer seems to have arrived early enough for a March morning dip or afternoon lounge poolside.   If you're in the market to purchase or sell a Palos Verdes home with a pool, this early heat wave will have people in the mood to consider buying a home with a private pool for the...