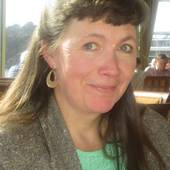 By Rebecca Foresee, Let's foresee the possibilities . and get results!
(Alain Pinel Realtors)
  Morgan Hill, CA Housing Trends February 2014 Report     Morgan Hill is located just south of San Jose (about 24 miles from the city center) and is considered a bedroom community of Silicon Valley as well as home to several high-tech companies.       With delayed construction well underway, the face of our neighborhoods continue to change.  Our quiet downtown area lined with fine eating establishments and local small business welcomes all who venture along Monterey Road.     Morgan Hill has a significant agricultural base including vineyards and mushrooms along with other farming activity.  Each year we hold local events such as the Mushroom Mardi Gras, Taste of Morgan Hill, Wine Strolls and parades.     Welcome to Morgan Hill, California!     Homes For Sale vs. Sold vs. Pending (In Es...