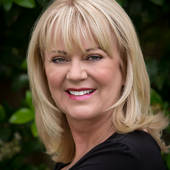 By Kathy Smiley, Westlake Village, CA - "Making YOU Smile!"
(Rodeo Realty ~ Fine Estates Westlake Village)
Imagine a world without cancer... Please join me this Saturday evening at 5:00PM to walk in the "RELAY FOR LIFE" in Moorpark at Royal High School Our team is called "Rockin' for the Cure!" Join Prudential California Realty's relay team headed up by Gayla Bruin Office Coordinator of the Prudential California North Ranch office. Round the Clock walkers will experience one of the most touching and beneficial experiences as we "walk for the cure" around the track at Royal High School. The American Cancer Society Relay For Life is a life-changing event that gives everyone in communities across the globe a chance to celebrate the lives of people who have battled cancer, remember loved ones lost, and fight back against the disease. At Relay, teams of people camp out at a local high school, par...