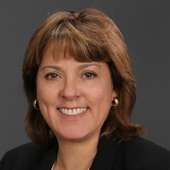 By Dorene Slavitz, Experienced. Ethical. Outstanding Results!
(Residential & Commercial Real Estate)
Dec 13   Marina del Rey Holiday Boat Parade Marina del Rey Boat Parade Saturday, December 13th Festively decorated boats illuminate the main channel in one of the Marina's most visually exciting events.  The Saturday evening parade will run between 6 and 8 P.M. Traditional fireworks will be shot off the south jetty of the marina at 5:55 P.M.The theme for this year's boat parade is Santa Claus Is Coming To Town The parade boats will circle the Marina main channel several times.   As in previous years, the parade boats will be judged on Saturday evening. Best viewing: Burton Chace Park & Fisherman's Village Burton Chace Park is where the judges viewing stand is with music being played throughout the length of the parade! Live commentary will be provided by our favorite announcers: Lisa O...