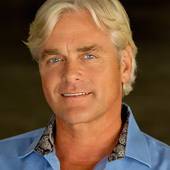 By Bobby LehmKuhl, Exceeding Every Clients Expectations. Every Time.
(4 Malibu Real Estate)
4 Malibu Real Estate Partners use one of the most interactive mobile interfaces for smart phones to market your property. Prospective buyers and people driving by will have the opportunity to get up-to-date listing information on your property by simply texting a code to 85377. Property specific text responses give prospective buyers property and contact information as well as a link to your listing's own mobile website in just a matter of seconds. Each listing's own individual mobile site comes with separate pages of information, such as a home page, photo gallery, property descriptions, maps & directions, agent info, listing info, forward to a friend and view all listings. Mobile marketing is extremely crucial in today's real estate market since mobile web usage has reportedly grown b...