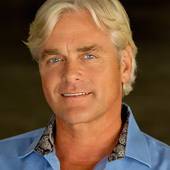 By Bobby LehmKuhl, Exceeding Every Clients Expectations. Every Time.
(4 Malibu Real Estate)
This Week in 4 Malibu Real Estate  September 18, 2013 Featured Stories Malibu Weekly Sales August Sales Hit High Quick Links Leasing Dept. Property Mgmt.  Malibu Market Stats  Press  Blog   4 Malibu Real Estate Partners 22775 Pacific Coast Highway Malibu, CA 90265 O: 310.456.3655 | F: 310.218.2117 | Info@4Malibu.com www.4Malibu.com  Company Listings | Company Sales     4 Malibu Blog   Malibu's Broad Beach Homes for Sale   Homebuyers View Rising Rates as a Barrier toHomeownership 4 Malibu Launches FREEMobile Real Estate App     Malibu Weekly Sales & Leases | 9/9 - 9/17/13 For those interested in what's going on in the Malibu real estate market, here are the Malibu properties that have leased or sold this past week. There were 4 residential single-family sales, all on the landside. Parad...