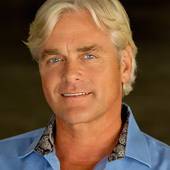 By Bobby LehmKuhl, Exceeding Every Clients Expectations. Every Time.
(4 Malibu Real Estate)
  Maybe it was love at first sight. Possibly it was a feeling that hit you the next day. Perhaps it was the kind of love that took time to grow. However your feelings developed, a home is just like any other relationship: emotions dull over time and it takes work to add new spark. Image courtesy of digitalart at FreeDigitalPhotos.net Here are five things you can do to breathe new life into your relationship with home and feel good about it again. 1.)  De-clutter: Some of the main reasons that people get sick of their homes is that their tastes have changed and they feel that they have just run out of space. Fortunately, these are two things that can often be accomplished by de-cluttering. One of the best ways to mentally approach a de-cluttering project is to imagine that you are trying...