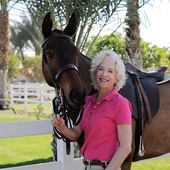 By Kimberley Kelly, SFR, HAFA, GREEN, I do Real Estate like I played polo-to WIN!
(HK Lane, Christie's International Affiliate, 760-285-3578)
Market watch for the Palm Springs Valley, California   Our winter season, which is generally our busiest, because the Palm Springs Valley is essentially a tourist destination during the winter, has officially begun. Inventory is still low overall.  When a home comes available that has the things our seasonal buyers really crave, meaning sunlight, mountain views, fairway location, and a fair market value, it will sell!   Home prices have shown little fluctuation while actual sales numbers continue to drop. Each city in the Palm Springs Valley, still shows year-over-year price changes. The largest gains surprisingly were in our very easterly city, Coachella. In just one year the price per square foot has gone up approximately 40%! I think that's because it is still the least expensive cit...