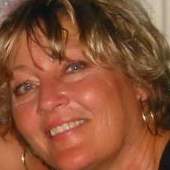 By Sheron Cardin, ARTIST - A Home Stager/Sellers Best Friend!
(California Moods Inc)
Making headboards is easy to do. I have made dozens for model homes myself so if I can do it, anyone can. The following is a standard style. You can make a template out of newspaper for the top in any style you want but for the sake of simplicity...I will use a simple arch.    What you will need:4'x8'x5/8 piece of plywoodJigsawDrillMeasuring tapeNewspaper for templateRoll of 3"or4" thick battingStaple gunHot glue gun or 2 way tapeReady made welt or cording optional Paint optional for plywoodScissorsPlywood: Cut piece of plywood the width of your bed, ie twin is 40"x48", Queen 60"x48", Cal-king 72"x48" and King 80"x48". Make a template out of newspaper in any shape you want. Mark the center of the width of the wood and draw the style you want for 1/2. Then flip the template to the other ...