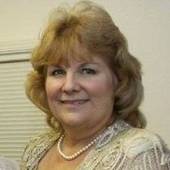 By Kelly Ross, Your Financial Security Begins at Home!
(Mason McDuffie Mortgage Corp.)
Come to Hollyhock Gifts and step into an enchanting world of classy collectibles and one-of-a-kind home decor.  Janice & Ted Kaufman are the owners of Hollyhock Gifts and invite you to come and say 'hi' and experience for yourself the friendly, down home customer service still alive today at Hollyhock Gifts.  You can visit  Hollyhock Gifts at 228 E. Pine Street,  Exeter, CA 93221 and you can always call them at (559)594-4030.   Below are Janice and her grand-daughter Miss Emily in front of the store. Wondering were you can find Sid Dickens?  Look no further!  Janice has very creative ideas on how to display these wonderful collectibles.  Just ask!    Below is the new FALL 2007 SID DICKENS COLLECTION which will arrive at Hollyhock Gifts in September, 2007                                 ...