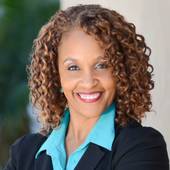 By Andi Grant, Helping 1st time buyers and home sellers in LA!
(310-508-4354 | FirstTimeHomeBuyerRealEstate.com)
 Downey First Time Home Buyer Alert!  42 Downey homes priced under $300,000 as of 8/09/11 Are there any affordable homes in Downey, CA?  YES!  Is now the time to buy?  YES!  There are a lot of renters and first-time home buyers who keep asking themselves these very same questions.  Although Downey, CA is well-known for it's upscale and luxury million dollar homes, as of 08/09/11 there are 42  affordable Downey starter residential homes and 23 condos/townhomes in Downey, CA - all priced under $300,000! Here are 5 of the 42 Downey homes currently for sale priced under $300,000. If results indicate home has been sold or removed off market, start a new search at AffordableDowney.com : Price: $235,000 GREAT HOME IN DOWNEY! SHORT SALE IS APPROVED AT $235K... WHAT A DEAL! View Details  Save Pr...