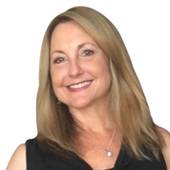 By Suzanne Martin & Chris Knappett, Thorough, High Tech, Friendly Home inspections!
(Suzanne Martin, Broker & Bus Mgr Coastal Property Inspections)
Tennis Villas, Dana Point CA Find similar condos for sale to the Tennis Villas, Dana Point CA   About The Area Around Tennis Villas If you have ever driven by the Tennis Villas, Dana Point CA, you would see why this is truly a special place.  This neighborhood is directly across the street from The St. Regis Hotel and Resort and they offer nice use of amenities, separate price of course, if you prefer high luxury. Also, it is an easy BEAUTIFUL walk to Salt Creek Beach all along the Golf course path so you can enjoy the tranquility like no other. Near a natural water way with beautiful birds and a stream/creek, its wonderful! The Tennis Villas have many owners that use this as their second home.  Tennis Anyone?  Let's play.  There is a tennis club adjacent to this development!  Golf, wel...