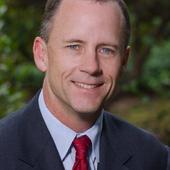 By Phil Caulfield, I Get The Loans Done That The Big Banks Don't!
(Cardinal Financial Company, Limited Partnership)
Jumbo rates have moved up in the past week. However, some of our lending sources are still offering attractive 5 year fixed rates in the 5% to low 6% range.One loan program I find particularly attractive in the current marketplace is a 6 month adjustable rate mortage. It offers interest-only payments with no possibility of  negative amortization. The index it is ties to is the very stable COFI index. Start rates begin as low as 3.49% (6.45% APR), with a 1% cap rate per adjustment. This loan can really help someone who wants to reduce their monthly expenses and increase their cash flow.Burlingame home sales are happening throughout many different price ranges. Currently there are 55 single family residences on the market. Out of these 55 homes, eleven are pending sale, according to MLS L...