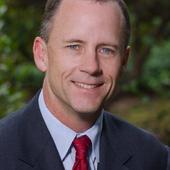 By Phil Caulfield, I Get The Loans Done That The Big Banks Don't!
(Cardinal Financial Company, Limited Partnership)
Attention all you former Burlingame High School hoop stars! This coming Friday, November 27th, you have your chance to lace 'em up once again to show the young guys how to play the game. The first tip-off is at 3PM with a game against the freshman team. This is the first year in a long time that BHS has fielded a freshman team. I need a few old geezers like myself to push these punky freshman around. The frosh-soph take the court next at 4:30. Perhaps some of you former all-leaguers can help out to defeat what should be a very talented frosh-soph team this year. Finally, the varsity game tips off at 6PM. Hopefully some of our younger alumni brethren can run the floor with the 2009 league champions! Food and drinks will be available to help us revive after the game. I hope to see plenty ...