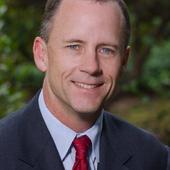 By Phil Caulfield, I Get The Loans Done That The Big Banks Don't!
(Cardinal Financial Company, Limited Partnership)
There are two FHA approved condos in Burlingame. If you want to use FHA financing to purchase a condo, it must be an FHA approved condo. Parc Newlands is located at 107 El Camino Real. It is on the southwest corner of Newlands Avenue and El Camino Real. There are 17 units in this complex. Pershing Park is located just west of this complex. It's a nice park for little kids. Downtown Burlingame is nearby. Burlingame Avenue has many shops and restaurants that are enjoyed by mant residents and visitors.   The FHA maximum loan amount in San Mateo County is $729,750. The FHA down payment requirement is 3.5% Before you make an offer on an FHA approved condo, have your Burlingame loan officer double-check to make sure that the condo is still FHA approved. The approval status can change. The oth...