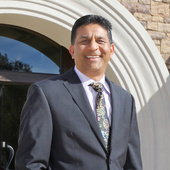 By Mahesh Mike Patel, Call Me And Consider It Done!
(First Team Real Estate)
Anaheim Hills July 4th Fireworks. The Annual July 4th in Anaheim Anaheim is here is once again here this year. This day in Anaheim Hills is filled with races, pancake breakfast, parade and the Spectacular Fireworks show in the Peralta Hills Park.   Here is a brief Schedule for the 2012 July 4th day events:   5:30 - 10:00 a.m.               "Firecracker" 5/10K Run, 2K Walk and Product/Health Fair at Canyon High School.  To register, please visit http://www.racewire.com/anaheim/   8:00 - 10:30 a.m.               Pancake Breakfast at Canyon High School Cafeteria   10:00 a.m.                           Yankee Doodle Dog Show at Canyon High School   12:30 – 8:45 p.m.              Food Booths at Peralta Park   3:00 p.m.                             Fourth of July Parade, starts at Canyon High S...