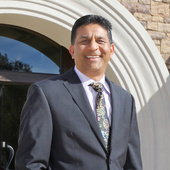 By Mahesh Mike Patel, Call Me And Consider It Done!
(First Team Real Estate)
  What is My Home Worth  Anaheim Anaheim Hills The market is ever changing.. in just the last 3 months, the market has changed from the buyers market to a sellers market. How long will this trend last...   What is My Home Worth? Receive a custom evaluation for your home, including comparisons to other homes that have recently sold or are on the market. This guarantees you receive the most accurate information available. To find out what your home is worth, fill out the information below: Please enter Zip/Postal Code:  Get My Homes Value: Selling a home has gotten complicated and cumbersome. When you're looking for The Right Agent to help you negotiate the complexities of selling a home, you've come to the right place. Mike's experience, dedication and strong communication and negotiati...