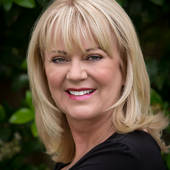 By Kathy Smiley, Westlake Village, CA - "Making YOU Smile!"
(Rodeo Realty ~ Fine Estates Westlake Village)
Home Prices in Agoura Hills CA for February 2014 Real estate market data for Agoura Hills, CA provided by Kathy Smiley of Prudential California Realty.   Agoura Hills Home Prices     If you are considering buying a home in Agoura Hills CA, you can usually find the best deals on a house in Agoura Hills in the month of January. This is because the end of the year flurry of closings is over, the holidays were exhausting, and seller's are ready to deal. Since January is past, the next best month for a buyer is March, RIGHT NOW! There are a number of seasoned listings that have inched down in price now to the "sweet spot" level where a sale in inevidible. A seller will likely work with you regarding price and repairs during this month, knowing the new Spring market for homes for sale in Agou...