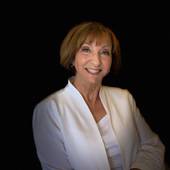 By Sheri Sperry - MCNE®, (928) 274-7355 ~ YOUR Solutions REALTOR®
(Coldwell Banker Realty)
2065 W. Verde West, Camp Verde, AZ 86322 A Remodeled Camp Verde Hidden Treasure
Main Living 2nd Floor  3 Bedrooms   |   2,160 Sq Ft   |   2 Updated Baths1.07 Acres.   |   New Deck  |   2 Levels Chicken Coup   |   Greenhouse   |   Covered Entrance  MLS # 530872
   Unobstructed 2nd Floor Views   Printable Flyer View the Tour Note:This property was on the market for one day before the sellers accepted a full-price offer.  The market is slowing. Three months ago, I would have had ten showings in the first two days with multiple offers.  I present my properties to all buyers and their agents. This particular property is 1.5 hours round trip from my house.  This is the service I offer to my clients. However, the key is knowing your market.  How many properties in this neighborhood are listed ...