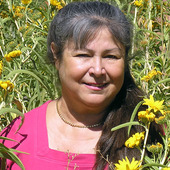 By Nora Sims, helping folks like you since 1978!
(Northern Shadows Realty, Inc.)
  SEDONA LOT FOR GREEN BUILDING, RED ROCK VIEWS AND PASSIVE SOLAR ORIENTATION  Listing Details: Legal Description: Lot 13 the Palisades, Sedona (parcel # 401-56-013) Price: $189,900. MLS# 504125 Lot size: .63 acre 2015 Taxes: $1,612.   Call Nora (agent) at 928-300-5508 for personal attention.   Sedona lot for green building, red rock views and passive solar orientation. If one wants to build "green" one should begin by selecting a building site that promotes a green construction. A green building site also known as sustainable living provides the right balance of appropriate orientation for effective use of energy, lighting, ventilation and  a stimulating and comfortable environment that promotes a healthy lifestyle. A green, passive solar building site requires south and east exposures...