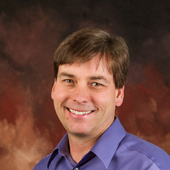 By Dave Conners, Are You Ready For Awesome?
(Keller Williams Check Realty )
Yes you can buy a home anywhere in Yavapai County Arizona for just $1000 down. I am excited to share with you this new program offered by The Arizona Housing Finance Authority.  The program is called the MRB PLUS Program. --From the website-- The Finance Authority's MRB Plus program combines the attractive first mortgage interest rate of the Mortgage Revenue Bond loan (30-year fixed rate) with downpayment and closing cost assistance. MRB Plus offers 5% of the purchase price to be used toward a downpayment or closing costs of the loan. The program is available in all areas of Arizona outside of Maricopa and Pima counties. The homebuyer must not have had an ownership interest in a home in the past three years and the home must become the primary residence of the purchaser. Income limits, ...