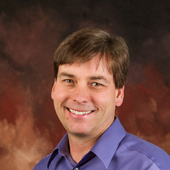 By Dave Conners, Are You Ready For Awesome?
(Keller Williams Check Realty )
Prescott Arizona has once again been voted one of the top places to retire in the U.S. CNNMoney.com in October rated Prescott Arizona as the #4 place to retire largely due to it already sizable population of people over 50 and plenty of learning opportunities at Prescott's Yavapai College. With a Population just over  42,265 and about 50% of those over 50 years of age, its clear that Prescott Arizona has already captured the imagination of the retired and soon to be retired crowd in the United States.  With a modest median home price and state income tax off only 4.43% Prescott offers a lot of bank for your retirement buck.   Prescott, a popular retiree destination 100 miles north of Phoenix, is dotted with Victorian homes, 19th-century Whiskey Row saloons, and a leafy Courthouse Plaza....