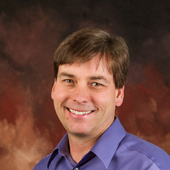 By Dave Conners, Are You Ready For Awesome?
(Keller Williams Check Realty )
Or "How Professional Is Your Realtor?" Having recently finished a four week Keller Williams course on "Buyer Mastery" I wanted to share some of the awesome insights gained during the my time with instructor Steve Chader.   What is a buyer's agent? First let's explore what it means to be a "buyer's agent". To the average person (or to the average real estate agent for that matter) it means specializing in working with buyers rather than seller or both. So why do it? Everybody has strengths and weaknesses. Productive real estate teams tend to match team members to their strengths. This makes the whole team more effective and it should make the clients happy. So what does the typical buyer experience with the average buyers agent? For most it begins with a short conversation between the bu...