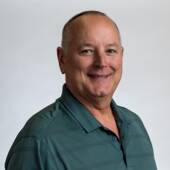 By Paul Guenther - Empire Title, The Extra Mile Is Part Of My Regular Route!
(Empire Title Agency)
I hope you enjoy reading my Flagstaff and Northern Arizona Real Estate Update for the week of October 10th, 2022 This is an interactive report broken out by zip code, you can pull and print pdf's from it I have been assisting REALTORS and Lenders since 2004, with ideas and tools to help expand their business.Text or email me and we can get started.I cover Maricopa, Coconino, Yavapai and Pinal Counties in Arizona.Please stay safe and healthy!Contact me.Paul Guenther   Paul@MyTitleGuyPaul.com LIKE US ON FACEBOOK Good Morning Paul!,Cheri Beck 928.267.2441 cbeck@ewtaz.comand her team are available to help with your escrow and title needsHere is your weekly market report for Flagstaff and the surrounding communities. I work hard to keep my agents informed about the market while they're helpi...