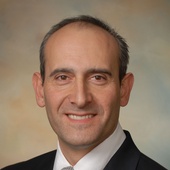 By Giuseppe Joe Fiorucci
(Solutions Real Estate)
SCOTTSDALE ARIZONA THE BOULDERS  COMMUNITY - COMMUNITY OF THE BOULDERS -THE BOULDERS  COMMMUNITY SCOTTSDALE   IF YOU ARE SEARCHING FOR INFORMATION ABOUT REAL ESTATE  IN THIS AMAZING NORTH SCOTTSDALE COMMUNITY OF THE BOULDERS, YOU ARE IN THE RIGHT PLACE.
INFORMATION IN THE BOULDERS  ABOUT LOCAL WEATHER, SCHOOLS AND COMMUNITY
OUR IN THE BOULDERS .OUR GOAL IS TO PROVIDE YOU, WITH AN USER FRIENDLY WEBSITE, THAT YOU CAN USE FOR ALL YOUR PROPERTY SEARCHES IN THE BOULDERS AS A REALTOR I STRIKE TO PROVIDE YOU WITH THE MOST UP TO DATE , REAL ESTATE INFORMATION, OUR LISTINGS ARE UPDATED DAYLY, IF YOU FIND A PROPERTY IN THE BOULDERS  YOU LIKE MAKE SURE TO SAVE IT, AND REQUEST AN AUTOMATIC PRICE DROP NOTIFICATION BY FILLING UP OUR GUESTBOOK, OR YOU CAN CALL ME DIRECTLY AT 602 538 4367.
  WE SPECIAL...