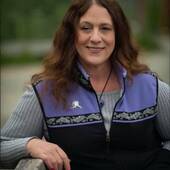 By Debbie White, I Sell Alaska!
(Southeast Alaska Real Estate)
  Photos to be added Tuesday if weather allows travel.....Excursion Inlet58.42 North - 135.43 WestExcursion Inlet is located on the north side of Icy Straits, east of Glacier Bay National Park, about 38 miles northwest of Juneau.  The inlet itself is about 10 miles long.  It is surrounded by mountains that range from 3,000 - 4,000 feet tall.  There is no road leading to Excursion Inlet.  Access is by float plane or boat and there is an airstrip for small crafts (scheduled flights year around).  There is also regular barge service (summer only) and mail service (once per week).  There is a public seaplane base available.Less than 10% of homes in the area are used year around, in fact the last census showed only 11 residents.  Most of the properties are used as weekend recreation cabins. ...