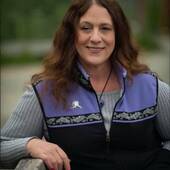 By Debbie White, I Sell Alaska!
(Southeast Alaska Real Estate)
Recently I read another blog on Active Rain that inspired this post.  Scott Daniels in Florida wrote http://activerain.com/blogsview/301871/Sorry-we-re-Realtors .  In his blog, he wrote about the "clients" who call REALTORS° thinking it's an easy way to get a free tour of a place they visit.Being in Juneau, Alaska, I've got an idea of what he's talking about.  Juneau is only about 30,000 people, yet we get over one million visitors over the summer.  The majority of these visitors come by cruise ship.  We will have as many as five LARGE cruise ships in our port in a single day.  It's a little overwhelming, and I really don't go downtown often during the summer, at least not unless I have to.The "Buyer off the Ship" (BS) is a standing joke.  We get daily calls like this.  Sometimes, knowi...