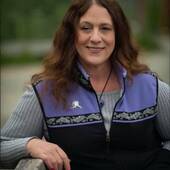 By Debbie White, I Sell Alaska!
(Southeast Alaska Real Estate)
BACK ON THE MARKET JULY 9 at 6PM!!  Better act fast!  Residential Mortgage already has an appraisal and can close this file VERY quickly!GONE.  Forgot to update this property as SOLD and CLOSED.My husband says I cannot buy this one myself   22 Hi Glenn Road, Gustavus, AK 99826 I tried not to drool.  This place looks like somewhere I could spend a lot of time myself.  Retirement isn't going to happen soon, but this is one of those places I dream about.Selling property in the small towns of Southeast Alaska allows me a small window to see what it could be like to live in different areas.  Maybe five times in my whole career I've been this excited about a property!Gustavus is a really small town of under 500 people about an hour away from Juneau by air.  It is a gardener's paradise because...