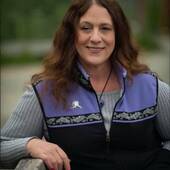 By Debbie White, I Sell Alaska!
(Southeast Alaska Real Estate)
Angoon -   57.30N - 134.35WThe Tlingit word for Angoon means "Town on the Portage" or "Isthmus Town".Angoon is the only permanent settlement on Admiralty Island.  It is a traditional Tlingit community, located on the southwest side at Kootzhahoo Inlet, west of Mitchell Bay, facing Chatham Straight.  It is approximately 60 miles southwest of Juneau, nestled in a scenic area of islands, narrow channels, estuaries and lagoons.  It is only accessible by float plane or boat.  High winds can delay access at any time of the year, but particularly in winter.  Scheduled and charter float plane services are available.  There is also a deep draft dock, small boat harbor, and a State owned ferry terminal.  Generally there is monthly barge service available as well.Admiralty Island National Monumen...