Girdwood, AK Real Estate News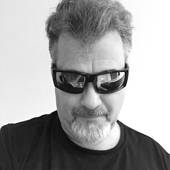 By Robert Vegas Bob Swetz
 Here is a great quote by Mark Twain that I really like because I can relate to it.I knew very early in life what my purpose in life is and that is to show the beauty of the world through the lens of my cameras.I can show viewers the beauty of places they have never seen and places they have may have seen and what to visit again.  Here is a great shot I captured on our drive from Anchorage to Homer and if you look real close you can see people standing by the shore of the Kenai Bay. This gives you a better example of just how big the rock is on the right side of the photo.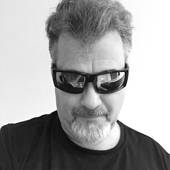 By Robert Vegas Bob Swetz
  As we were driving along the Turn Again Arm south of Anchorage Alaska I looked to the right and saw very little wind. I knew that I could capture a great reflection of the snow cap mountains. All I can say about this photo is total beauty of God's hand at work, and what a work of art it is ...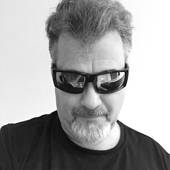 By Robert Vegas Bob Swetz
A Slice of Heaven by Robert Swetz On our drive back from Homer to Anchorage my wife was sleeping because she had to work this morning, I captured a Slice of Heaven. There was quite a bit of traffic headed into Anchorage driving around Turn Again Arm but I had to turn around to take in the beauty and share this moment with you. Have a wonderful weekend everyone and I will continue to share as much of the beauty of Alaska as I can with you ;o)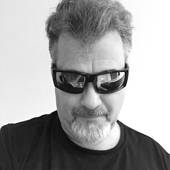 By Robert Vegas Bob Swetz
Incredible Mountains and Colors of Alaska by Robert Swetz Every time I visit Alaska I take hundreds of photographs because I have been into photography most of my life.I have been to this area where this photo was taken around 50 times and for some reason every time I visit areas in Alaska the scene seems to change from the different seasons, clouds, position of the sun and more.Now the first time you view this photo you might think it was photo shopped to bring out the vibrant colors and I may have tweeted it just a little.But for anyone that has been to Alaska they will tell you the trees, grass and vegetation is very great and that's because it snows so much during the winter and rains so much in spring, summer, fall.What I like so much about this photo is that I spent over 45 minute...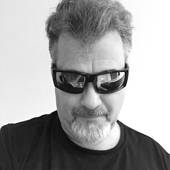 By Robert Vegas Bob Swetz
As a photographer Robert Vegas Bob Swetz has always been fascinated with clouds.So much that on September 22nd 2008 Robert Swetz founded a group at the ActiveRain network called ... CLOUDS AT ACTIVERAIN (clouds attached) Here are a couple photos with some interesting clouds. The first photo was taken on a drive to Seward Alaska from Anchorage in spring of 2016.And the photo below was taken overlooking the Cook Inlet off the Kenai Peninsula Spring of 2016.     This group is for photos of Clouds, Rainbows and any photos of the sky! I am always looking at the sky because I believe there is something out there that is very unexplainable! Clouds are very interesting because they can take on many different shapes and forms! Robert Swetz, Founder (Vegas Bob) Founder: Robert Vegas Bob Swetz Fou...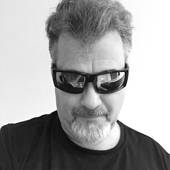 By Robert Vegas Bob Swetz
Clouds over Turnagain Arm Alaska by Robert Swetz  Turnagain Arm is located south of Anchorage and is located on the northwestern part of the Gulf of Alaska.When driving south of Anchorage towards Girdwood, Seward, Hope, Homer, Soldotna and Kenai Alaska there are large mountain ranges and great views for taking photographs.I have driven around the Turnagain Arm over 20 different times in the last 2 years while staying in Alaska and it seems like every time I drive it there are different clouds, shadows which make for new photos each time.This wonderful cloud photo was taken early Saturday morning 8/27/2016 on our way to Homer Alaska for our halibut fishing trip. As you can see in the photo there was fog between the water and mountains along with the brilliant cloud formation that made fo...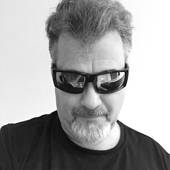 By Robert Vegas Bob Swetz
Portage Lake Alaska Icebergs by Robert Swetz 4-5-2016Here are some great photographs that I took while visiting Portage Lake located approx. 58 miles southeast of Anchorage Alaska.It's not everyday that these icebergs are floating in Portage Lake and the icebergs forever change in shape and size as they melt.  After taking these photograph Robert Swetz and friends went on a 6 mile hike round trip to Byron Glacier Trail which actually where these icebergs came from.  Portage Lake is located in the Prince William Sound area and the next time you visit Anchorage Alaska, make sure to visit Portage Lake. And take the short hike up the Byron Glacier Trail.  Las Vegas Homes Henderson Nevada Real Estate Robert ... videosbyvegasbob.blogspot.com/  3 days ago - robert-alaska-bob-swetz-las-vegas-re...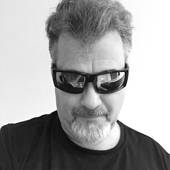 By Robert Vegas Bob Swetz
 Hiking Blue Ice Glaciers with Robert Swetz in Alaska Robert Swetz aka Alaska Bob - Vegas Bob will be hiking along trails Sunday 1-23-2016 cover with Blue Ice Glaciers.Robert researched several great spots to walk on Glaciers very close to the Kenai Peninsula several hours south of Anchorage Alaska.  Robert was going to hike today but there is a 50% chance of rain and temps will be around 25 - 28 degrees.But Sunday there will only be a 15% chance of rain and temps are will reach around 35 - 38 degrees.Robert will be taking photographs and videos of the Blue Ice Glaciers Sunday and he hopes that they will not be covered with snow."Stay Tuned" and if Robert is successful during his hike tomorrow, he will post photographs & videos of the Blue Ice to this platform, Google+, YouTube, etc.   ...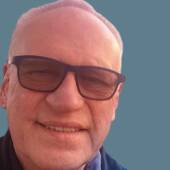 By Rene Fabre, Practicing Philosophical Eclectic of the Arts
(ARFCO Media)
Rest in Peace, Dario Martinez... Last December I was in Anchorage, Alaska. I had the amazing good fortune to visit The Last Frontier State four times in 2013. Deb Moore, my good friend and coworker wanted to say thanks by giving me a genuine Alaskan experience before I returned to Seattle. She took me to Girdwood for dog sledding with her friend Dario Martinez. Needless to say it was an over the top life engaging bucket list kind of event and more... The moment I met Dario Martinez was immediately a different kind of first encounter. He had me pegged from the handshake introduction! I think he recognized a little something in me he saw in himself, a curious wandering philosophical artistic soul with many more questions about life than answers. He lit right up and we were instant friends...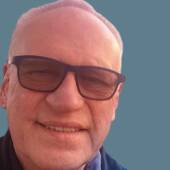 By Rene Fabre, Practicing Philosophical Eclectic of the Arts
(ARFCO Media)
After a failed attempt to get to Girdwood Saturday, my friend and coworker Deb Moore and I tried again Sunday morning. The weather in Anchorage was much milder this week than last, but it's foggy and the roads are slick and icy. I'm so excited! We're off to see her friend Dario Martinez, a musher. Dario lives in a small cabin near the Girdwood Airport by the Alyeska Resort. It's about 40 miles southeast of downtown Anchorage off the Seward Highway. View Larger Map Here Dario has a kennel with several dogs (around 12). I learned so much from him this day about his dogs and sledding. It was a wonderful lesson and I really enjoyed watching him interact with them. They're so well trained. He never raised his voice and though a gentle force, there was no doubt who is in charge. This city kid...
By Pauline Hofseth, Daring to Care
(Prudential Jack White/Vista Real Estate)
This weekend, July 6-8, 2012, the Forest Fair comes to the Anchorage area.  Located just 36 miles south of Anchorage, Girdwood is a beautiful resort town that plays host to this fun annual event.  Admission to the Forest Fair is absolutely free for the entire family. The Forest Fair showcases the work of local Alaskan artists, including hand-crafted items and exotic food.  The fair's hours are 11am to 8pm on Friday and Saturday and 11am to 6pm on Sunday.  The Forest Fair Parade kicks things off Saturday morning at 10am.  Everyone is invited to be a part of the parade as long as they keep with the "With Bells On" theme of the parade.  Just make sure to bring your float or other entry to the parking lot of the Alyeska Resort Daylodge at 9:30am Saturday morning to register.  That's all it ...
Girdwood, AK Real Estate Professionals