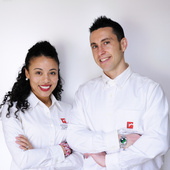 By Todd and Danielle Millar, Nineteen years of excellence!
(Glenn Simon Inc.)
This Canadian specific program took us from 2 rental properties to almost 50 doors in 6 years. I fully stand by the information provided, the people you meet and the inspiration you get. Take the first steps to your financial freedom! "Interest Rates About To Jump... 
Housing Bubble Fears...
Oil Prices are Up & Down...
And Now They Change The Mortgage Financing Rules.The Truth Is: 
A Select Group Of Informed Investors Are 
Smiling and Excited About All Of This Turmoil...
While The Majority Huddle In Fear Confused By All The Mixed SignalsDiscover How YOU Can Be Smiling (and Profiting From) All Of This Turmoil From Canada's Most Trusted Source of Unbiased Real Estate And Economic ResearchThis Special Event Will Be The Lighthouse ShowingThe Way In The Current Economic Fog…Providing Directi...