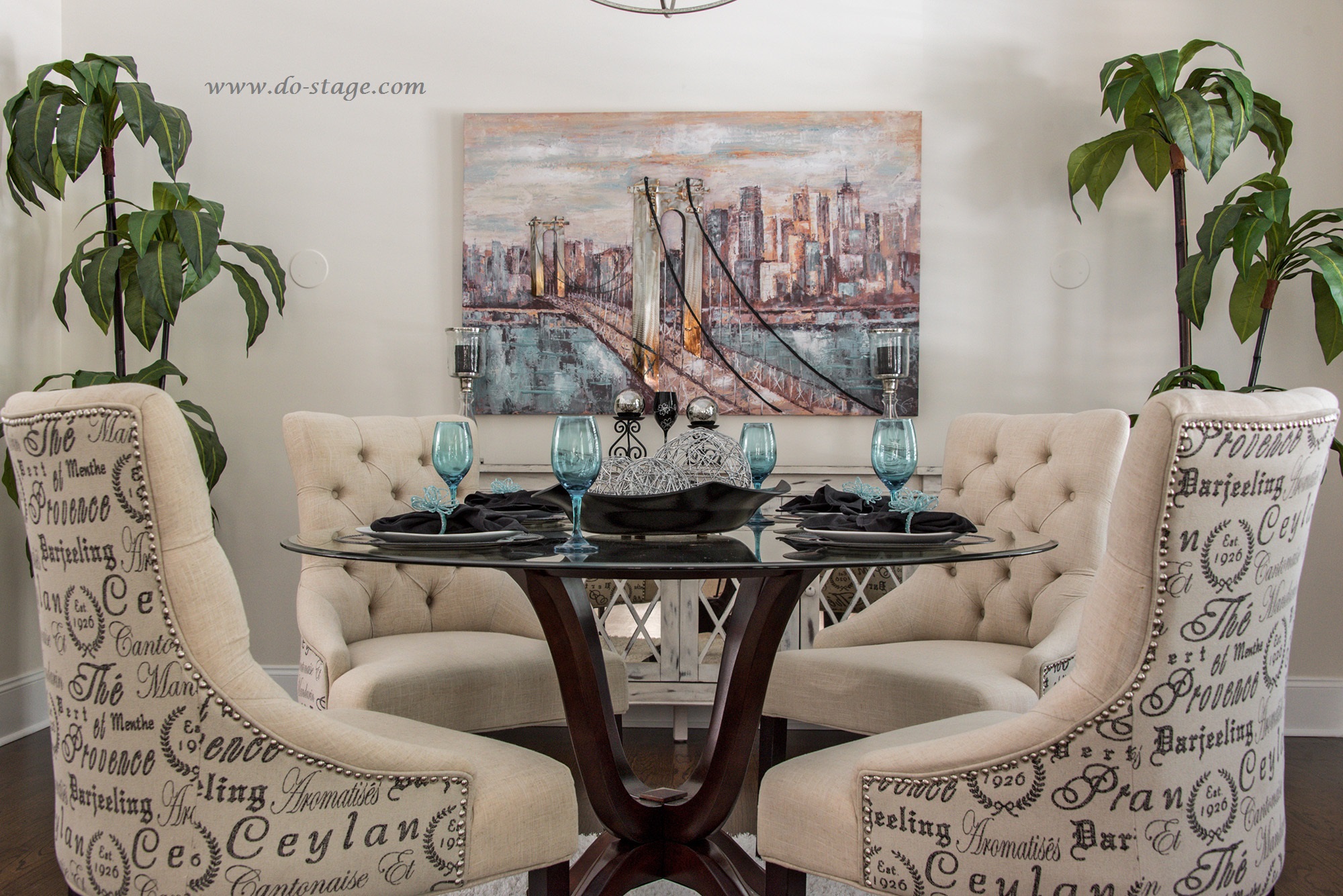 Get to Know Virginia Youngblood
Home staging is my passion. DO-STAGE! LLC is a full service staging company for both occupied and vacant houses. DO-STAGE! LLC serves the surrounding areas of N. and S. Charlotte, NC; Gastonia, NC; Fort Mill, SC and Rock Hill, SC, my home town.
I have an "eye' for furniture placement. I received my accreditation from stagedhomes.com in March 2012 under the training of Barb Schwarz who coined the term "stage" in the early seventies. I received my Masters in April 2016. This is the highest designation in the staging industry. As an ASPM® (Accredited Staging Professional Master), I am a dedicated professional who has studied and learned the proven and powerful techniques of ASP® staging homes. I am a 'people person' who loves people of all ages and I enjoy helping the Homeowner get his/her property (both an occupied and vacant one) market ready by my ASP® staging it.
As a former teacher for over 17 years (BA in Education), I transferred my skills of communication of information, organizational skills, people skills, detail orientation, etc. to my career as a successful ASP® home stager. As Chief Judge in my precinct, I use these skills with the team under me as well as with the community of voters who come to vote.
I am happily married to Jerry Youngblood for over 28 years and we have one adult son, John who has recently married.
My company: DO-STAGE! LLC will serve with honesty, integrity and skill. I will work to communicate all information in a timely manner. DO-STAGE! LLC  works within the homeowner's budget and if the home is being sold, DO-STAGE! LLC will prepare it to sell for top dollar.
My mission is to provide excellent, professional ASP® home staging services to real estate agents, builders, and sellers. I will prepare homes for sale (Staged to Sell) and for stay (Staged to Live) in a professional manner and with integrity and honesty. I will apply my best ASPM® staging techniques and rely on the skill sets learned in my ASPM® training.
Thank you, Virginia Youngblood, ASP®, ASPM®, IAHSP®
Certifications
ASP® (Accredited Staging Professional) certification March 2012
ASPM®(Accredited Staging Professional Master) certification April 2016
Member of IAHSP® (International Association Home Staging Professional) 2012 to present
Member of and 2014 Secretary of CIRC (Charlotte IAHSP® Regional Chapter) Former CIRC Business Affiliate Chair (2012-13), 2015 Charlotte IAHSP® Ambassador
Before I started my company: DO-STAGE! LLC in March 2012, I had a decluttering(deleting)/organizing business called Lighten Up of NC.  I still offer deleting/organizing services with DO-STAGE! LLC
Other services with DO-STAGE! LLC include: "Walk &Talk" consultations; Full Consultations; Staging to Sell (depersonalizing) for the occupied homes and Staging to Sell for vacant homes; Staging to Live (redesign for the homeowner who is staying in the home); Downsizing for seniors; Speaking Engagements; Event Staging; Holiday Decorating; Landscaping Tips; Color Coordination Consultation, and Shopping Service (for bargains for homeowner).
Skills
'Staged to sell' - depersonalizing - getting property ready for the market; 'Staged to live' - personalizing/redesigning/decorating for homeowner in new home or if they are not selling; Great people skills; Eye for furniture placement; Organizing skills; Color coordination; Landscaping ideas; Bargain shopper for myself and for my clients.
*Realtors; Homeowners
01/31/0014
*Refer to my website for my testimonials - www.do-stage.com Also, I have my ASP Career Book that has a current testimonial section for you to read. Contact me at 704-575-1007 or email me at virginia.dostage@gmail.com to set up an appointment and I would be more than willing to share this and other information with you!
Cindy Hope, ABR, CRS, GRI,SFR - Broker/Realtor with Allen Tate, Matthews, NC
01/31/0014
"I used Virginia for a "Walk & Talk" consultation for one of my listings. The homeowner honored everything that Virginia suggested. In other words, they took the detailed information from the consultation and applied it. It made a huge difference in the presentation of the home. We had a contract within a week! Staging works! I would highly recommend Virginia's company: DO-STAGE! LLC for deleting, rearranging and all staging needs for your listings."
Van Deane - Realtor/Broker with Pridemore Properties
01/31/0014
"I was able to provide one of my listings for Virginia to stage, along with the ASP training class that she helps to assist in when the class is offered in Charlotte, NC. After meeting with the homeowner with confidence, thoroughness, professionalism and organization, Virginia pointed out the necessary changes that the homeowner needed to make in order for the property to compete with others on the market. Virginia, along with the class, did a spectacular job in staging this occupied listing of mine. This listing sold within a month or less and I believe it was because it had been staged. Recently, I used Virginia's company: DO-STAGE! LLC to stage a vacant condo that I listed. The condo looks awesome after her staging it. We now have a SOLID contract on it and received great comments on the staging. I would not hesitate to call Virginia and use her company: DO-STAGE! LLC to stage my listings both now and in the future. She convinced me that ASP staging really makes a difference!"
format_quote
DO-STAGE! services include: consultations, staged to sell (depersonalize), staged to live (redesign), delete/organize, staging:model homes,offices, move-ins, downsize for seniors. Call 704-575-1007.