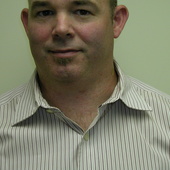 Real Estate Agent
David Langlois
Victoria, BC

—

One Percent Realty Vancouver Island
Hire an experienced, award winning Realtor® to sell you home in Victoria BC and best of all save lots of money in the process. Full Service Real Estate listings from $6900.00
Get to know David Langlois
My reasons for working at One Percent Realty Vancouver Island are simple - I love a deal. I don't pay retail for anything, I shop at costco, I buy my travel online after scouring the web for deals, at the end of the day I love a deal! Working at One Percent Realty in the Victoria real estate market allows me to be that deal, that great deal you can't wait to tell your friends and family about - full service - and I do mean full service - real estate without the gigantic price tag. I'll sell your home starting from $6900.00!
I hold a broker level licence, have ten years of experience and am a multiple year MLS® Award winner. I am also an Accredited Buyers Representative (ABR®). I have that rare combination of experience, knowledge and a decade of success that will help you reach you real estate goals in Victoria.
How long does it take you to save $5000 or $10000? As of right now all it takes is the time to make a phone call. Call me, David Langlois at (250) 858 5575 and lets see what we can do!
What You Save! If the value of your home is under $600,000, I charge $6900.00+ HST Property Value Typical 6 & 3 Commission For comparative purposes not all agents charge same David Langlois One Percent Realty Commission What You Save! $250,000 $10,500 $6900 $3400 $300,000 $12,000 $6900 $4900 $350,000 $13,500 $6900 $6400 $400,000 $15,000 $6900 $7900 $450,000 $16,500 $6900 $9400 $500,000 $18,000 $6900 $10900 $550,000 $19,500 $6900 $12400 $600,000 $21,000 $6900 $13900 If the value of your home is over $600,000, I charge 1% +$900 + HST Property Value Typical 6 & 3 Commission For comparative purposes not all agents charge same David Langlois One Percent Realty Commission What You Save! $650,000 $22,500 $7400 $3,400 $700,000 $24,000 $7900 $4,900 $750,000 $25,500 $8400 $6,400 $800,000 $27,000 $8900 $7,900 $850,000 $28,500 $9400 $9,400 $900,000 $30,000 $9900 $10,900 $950,000 $31,500 $10,400 $12,400 $1,000,000 $33,000 $10,900 $13,900
What You Get! You get a full service real estate experience at a fraction of what most other real estate firms charge! One Percent Realty Vancouver Island is a member of the Victoria Real Estate Board. We are licensed through the Real Estate Council of British Columbia. David Langlois holds a Broker level Licence, which means he has more experience and training than the vast majority of real estate salespeople. He is a member of the Victoria Real Estate Board, the British Columbia Real Estate Association and the Canadian Real Estate Association. He is a multi-year MLS® Award winner for number of units sold and dollar volume production. What follows is a brief description of some of the key services David Langlois provides, and like most of his clients, you'll see that the service is in a class by itself-let alone the savings! Multiple Listing Service The core of organized real estate. Your property is entered in the Victoria Real Estate Board's MLS® System which ensures exposure to all real estate agents and their buyers. REALTOR.ca The largest and most important real estate website in Canada is operated by the Canadian Real Estate Association and is the source or real estate listings online. Your listing on REALTOR.ca ensures maximum exposure and offers the opportunity to add multimedia links to your own dedicated website. Professional Photography Each listing is professionally photographed to cast your property in the best light. Real estate agents aren't photographers, yet many pretend to be. We ask you to hire a professional to market and sell your home, why wouldn't we use professionals in turn where needed? Professional Floor Plans Today's buyer expects more than a couple of photos on a listing. A floor plan is one of those tools that helps buyers move forward in their home search. In 2012 it should be standard that floor plans are on every listing, yet surprisingly they are still considered a "premium" item. Dedicated Website-Web and Mobile,(click here for example!) There's only so much information that can be included in an MLS® listing and on REALTOR.ca. Putting links in these listings that lead to your own website allows today's buyer to access more of what they want-information! Your stand alone site includes a photo gallery, floor plans, maps, walk scores and even video to help generate excitement and get those buyers to come look at your home. The mobile component allows smartphone and tablet users easy access to online information about your home. QR Codes and SMS Marketing In the spirit of giving your property all the exposure it can get, we generate a unique QR code for each property that is included on the sign and related marketing material. When scanned it will provide property details and links to the mobile and regular websites. Each property is also assigned a text address so that potential buyers can text to get more information at any time.
David Langlois's Blog Posts
Certifications
In my career I have developed 3 main areas of expertise:
First time Buyers - I love first time buyers. I am not so far removed from my own awful first time buying experience, (which is what made me get into the business in the first place - but that's another story!) that I have made it part of my mission to make your first time buying experence a terrific one. I am patient, knowledgable, detail oriented and above all I will isten to what you're saying. If you've had a run in with a know it all Realtor then you really know what I mean! I will take all the time that it takes to find the right property at the right price at the right moment for you, regardless of whether it means next week or next year or maybe even never. I'm here to help, corny, but ture. Investment Properties - I have had a lot of experience with my own investment properties over the years, and as such am able to understand the needs of the investor. I work with families looking to purchase a college or university residence for their children to hold and turn over in four, (hopefully!) years. I work with people who want to diversify their portfolios or create a retirement plan for themselves through real estate. I can help a first time investor find the right start and I can help the seasoned property owner build a powerhouse portfolio. Condos Condos Condos - Maybe because our firm manages thousands of condos or that I've owned some, but I think most buyers, and Realtors for that matter, don't realize just how complicated and tricky a condo purchase can be. If you haven't read thousands of pages of strata minutes, memorized most of the strata property act, taken courses specifically regarding strata property law then it is very hard for you to know what your doing. Buying the wrong condo for the wrong reasons can turn out to be the most expensive mistake of your life. Don't rely on just anyone to get you through, rely on an expert!
Introducing a fresh new look for your Profile.
Click the 'Edit Profile' button below to enter 'Edit Mode' and continue the tour.