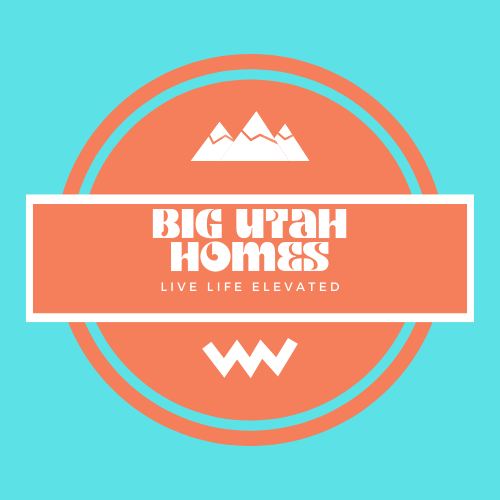 Get to Know Rhett Allen
Unique to Real Estate | Where Clients Become Friends
Thanks for taking the time to stop by! Here's a little about me: Growing up in the San Francisco Bay Peninsula and Salt Lake County, I have definitely surrounded myself with many diverse cultures. After moving to Utah I have had the privilege of watching the diversity grow in this state. This state is well rounded and full of great potential in so many ways. The economy continues to stay strong and is truly a great environment for all walks of life.
I have a wonderful family. A loving wife and three children, both a boy and two girls who are my world! We also collected a three legged misfit dog along the way. I strive to make all of their lives better anyway possible. I love to watch them grow, just like I like to watch my repeat clients grow in both property size, along with real estate knowledge. I look forward to establishing new relationships with many different clients along the way to assist in achieving the American Dream of Home Ownership or building their investment portfolio.
I have been involved in real estate, executive corporate solutions, and marketing one way or another for over 20+ years. Real Estate and Entrepreneurship has been a long tradition in my family from parents all the way through to 2nd cousins twice removed. I have had the pleasure of assisting both first time home buyers and all the way through the ranks to seasoned investors.
Whether your real estate purchase or sale is $100,000.00 or $100,000,000.00+ your satisfaction is always my #1 priority. Single family homes, luxury properties, and investment portfolios are all equally important to me with my clients.
With the web playing such an intricate role in the world, we now touch base with each other in a brief second. If you have a real estate question your burning to get off your chest please let me know, I would love to see how I can help. If you are seeking to network or are in search of a passionate activist for your community I would love to be a part of that as well! Let's Connect, who knows what we can accomplish together?
Certifications
ACCREDITED CONSULTANT IN REAL ESTATE (ACRE)
Awards
Rookie of the Year Peer Nomination
Century 21 Top 100 Agents
Who's Who in Real Estate
Skills
Real Estate Marketing, Sales, Home Searches, Buyer Representation, Seller Representation, Contract Negotiation, Investor, Real Estate Investment, Advisement, Listing Homes, Listing Property, Inbound Marketing, Content Marketing, Web Design, Digital Video Production
Joshua Askeroth/ CEO CORPORATE EDGE ALLIANCE
11/13/2013
Best experience I've ever had with a Realtor. A+ in the negotiating department for sure. He got my wife and I the house we wanted at the price and terms that we wanted as well. Very professional, very punctual, and on the ball. I'd recommend him to anyone looking to buy or sell a home. Thanks Rhett, Josh
Jenifer Coon/ CEO INVESTMENT LOTS LLC
10/11/2013
Rhett is a true professional and a pleasure to work with. I will look forward to continuing a working relationship with him through this economic curve, as he can certainly get the job done!
Brent Miner/ REALTOR COLDWELL BANKER PREMIER
10/02/2013
I have always enjoyed working with Rhett Allen in challenging real estate transactions. He does his due diligence and is always prepared. Our clients view him as a professional. Class Act!
Drew Barrett/ ACTAVIS PROCESS OPERATOR
01/16/2013
In all my dealings with Rhett he has been incredibly knowledgeable, professional, and full of integrity in all he sets out to do. His expertise in the real estate market in unprecedented.
FREDDIE MANNS/ NATIONAL ASSET DIRECTOR/ 1ST ALLEGIANCE ASSET BUYERS
12/30/2012
Rhett is a dedicated professional i believe he can provide service as he states he can continue to serve.
Tony Davis/ CEO CAR-MIL INVESTMENT GROUP LLC
12/10/2012
Rhett Allen is highly professional from all aspects of business, my company looks forward to working with Rhett and his company. I recommend Rhett for his great results, expertise and high integrity.
Jeff Thornton/ FUNDING DIRECTOR
12/08/2012
Rhett is a ''go-to'' kind of guy. He always makes himself available to answer questions, or get on a conference call, and I appreciate his no-nonsense approach to making money.
Don Norton/ INVESTOR RELATIONSHIP DIRECTOR REBYPHONE
12/07/2012
Rhett has great knowledge of his his business and is very fast to responding to his clients needs, I highly recommend him if you have needs of his services. Donald Norton
Jaime Smith/ CEO HOT SPOT INVESTMENTS
12/07/2012
Rhett Allen is someone who I continue to work with and reach out to for many reasons. He always seems to have the latest market knowledge and resources, and he's always ready to jump in on worthwhile projects. On every project, he makes a positive difference in the results. I look forward to a long term relationship with Rhett. I would vouch for him any day because he earned my trust in business and friendship in life.
Douglas Boyle/ SPEAKER AT ACCELERATE BUSINESS
12/06/2012
I appreciate Rhett's follow through on a project that he helped me with. He was thorough, detail oriented, and most of all, he gave me great advice regarding a property that we own. A good man to work with.
Denver Burdette/ PRESIDENT AT DB CAPITAL LLC
12/06/2012
I'm pleased to endorse Rhett, he's a consummate professional with an extensive knowledge of real estate. Rhett is a highly creative thinker with constant attention to ethics and the best interest of those he works with.
Ben Brazier/ RELATIONSHIP MANAGER AT GM FINANCIAL
12/06/2010
Mr. Allen did an amazing job for me in getting my house sold! I was surprised that within a month he was able to find a buyer. Not only did Rhett find a buyer, but he also negotiated a deal that was definitely a win-win for myself and the buyers. I will admit that I had some questions that he did not know the answers to, but what was really neat is that he acknowledged that he didn't know and then went and did his homework to find the answers that I needed to make the best decision. Mr. Allen truly is a great agent!
Angela Raisian/ REAL ESTATE BROKER
11/02/2010
Rhett is one Real Estate professional I intend to continue working with as much as I can! He exhibits the utmost integrity in his business dealings, and Rhett possesses a "word of honor" - a combination of characteristics that that are not so easy to find in this "dog eat dog" business.
Clint Barter/ CEO BARTER ENTERPRISES
05/16/2010
Rhett is one of the most dedicated service oriented individuals that I have ever ran across. I would highly recommend him to anybody I know and am confident they would get better service than they have seen from any other person in the industry. I know because I've seen it first hand when he did it for me.
Nathan Kievman/ CEO LINKED STRATEGIES
10/24/2009
Rhett has an uncanny ability to find that special deal, unique property, or amazing deal that was always worth looking at. As a property investor, I did several successful deals with Rhett that were extremely profitable. If you have the chance to work with Rhett, you will find him easy to talk to, eager to help you, and most importantly, that he is competent and will bring you good deals.
format_quote
Rhett Allen Realtor® | A Cunning Deal Finder