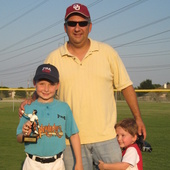 335055
Mortgage and Lending
Tom Burris
Texas/Louisiana Mortgage Pro - 13 YRS Experience
Baton Rouge, LA

—

NMLS# 335055
11420 Airline Hwy
Suites 102, 105, 202
Baton Rouge , LA 70816
---
Loan Officer for Loan Simple, Inc. Providing FHA/VA/USDA/Conv mortgage loans. We fund loans across the entire Great States of Texas and Louisiana! 214-763-4629 cell/text/night/wknds.
Get to know Tom Burris
Texas-LouisianaLoanGuy.com is the brand of Tom Burris, a Residential Mortgage Loan Originator with
Loan Simple, Inc.
11420 Airline Hwy
Suites 102, 105, 202
Baton Rouge, LA 70816

Residential Mortgage Loan Originator
nmls# 335055
214-763-4629 cell/text/nights/weekends
tomburris@dallasloanguy.com
tom@louisianaloanguy.com
https://loansimple.com/lo/tom-burris/
http://www.louisianaloanguy.com/


Texas and Louisiana Mortgage Loan Officer serving the entire Great State of Texas and now Louisiana too!!

Tom has been Originating Mortgage Loans across the entire 'Great State of Texas' since 2004.
After moving his family to Baton Rouge, Louisiana he now supports the entire state of Louisiana as well.
Maintaining his license in Texas helps him support past clients and realtor relationships.
When Tom began his career in Lending, he leveraged his technology and sales background to embraced every form of electronic communication for connectivity and availability to his customers. Tom has repeatedly made himself available at all waking hours through phone and text messages as well as nights, weekends & evening appointments to make the loan process as pain-free as possible for his clients.
Tom has boasted that he was doing FHA loans "before they were cool"…. And unlike his former colleagues who propagated mostly Subprime Mortgages, Tom is still in the business today serving his client's repeat business as well as their referrals.
Tom Originates Conventional, FHA, USDA & VA Loans with special attention to First Time Home Buyers. Taking the time to personally walk his clients through the entire loan process. He takes pride in the fact that his clients learn more about the entire lending process than those working with his competitors.
When Tom is not doing loans….. You can find him at a ball field coaching baseball.
Call The LouisianaLoanGuy Today!! Your loan should be FUN…. Not stressful!!
214-763-4629 cell/text/nights/weekends
If you or anyone you know needs a Texas Home Loan or Louisiana Home Loan please do not hesitate to call me day or night.

Tom Burris
Mortgage Banker
NMLS# 335055
214-763-4629 cell/text/nights/weekends
Tom Burris's Blog Posts
Home Buying
–

over 3 years ago
Home Buying
–

over 4 years ago
Home Buying
–

over 4 years ago
Home Buying
–

almost 5 years ago
Certifications
The Texas-LouisianaLoanGuy.com provides free one-on-one credit consultations to ANYONE who will FIRST take the time to read my free book about credit and provides their own credit report. This information can save people thousands of dollars over the life of their loan.
Texas and Louisiana Home Loans. We cover the entire state of Texas (And now Louisiana too)!!
Free Credit Consultations!! Includes a free book on understanding credit and the credit repair secrets. This is a no hassle, no bull kind of deal. All you have to do is provide a copy of your credit report. The typical credit consultation session is 1hr. Can be done at my office, your home, Starbucks, or over the phone. The only rule is that you need to read my FREE e-book before we start. NO, I will NOT do credit repair for you.All I ask for in exchange is a chance to do a loan for you, or even better, you send me referrals for home loans.http://www.louisianaloanguy.com/resources <= look for the e-book "About Credit" here.Remember, this is a "Free credit consultation" with no other obligation from you but to purchase a scored credit report.
Testimonials for Tom Burris
Tom,

Before we heard about you.... we NEVER thought we could own a home. Every time we got our heads above water, something would happen. We would make a mistake or the medical bills would be back.

Thank you, thank you, thank you for taking the time to work with us. You have made our dreams come true

Susan

From: ******************
Sent: Tuesday, November 06, 2007 5:46 AM
To: Tom Burris
Subject: RE: How's the new house?


I'm overjoyed, but exhausted. Moving is no joke. I have limited access to the internet after 2pm; my services are not setup at HOME :-) yet. I am working on my dallasloanguy.com testimony right now!!

I can't thank you enough for all of your help. Never in my wildest dreams would I have thought that the process would go as smoothly as it did.

I've got to share photos of what we've done with the place.

K. R.
Houston, TX

Brian Brady wrote at 1:10pm
To anyone watching:

Tom Burris is my "go-to" guy in Texas. While I lend in 50 states, Texas is sort of it's own country; it's one state I avoid.

I recently asked him to help a dear friend of mine, who moved to Texas. She was talking to two lenders: one of which was ripping her off blind, the other of which she was able to use because of Tom's coaching.

Tom can't fund EVERY deal so he backed off when someone else was more suitable; that's integrity.

Tom can't fund EVERY deal in Texas but he should fund yours. He receives an unqualified recommendation from me.


Tom,

Of course we're now on the homestretch and we still don't know if underwriting is going to tell us to kiss their behinds or not...BUT I wanted to personally thank you for your time, patience, honesty, and everything you've done for us. You represent your profession very well. As you know we were faced with dealing with some not so good brokers but you sir, have really impressed me. I will send EVERY person I know your way not because you're a "yes" man but because you are a "honest" man who will lay the facts out for your clients and work with them to the best of your abilities.

Thank you Tom. Again and again. And again.

Love,

The Doss Family

From: *****************
Sent: Wednesday, January 10, 2007 12:27 PM
To: tomburris@dallasloanguy.com
Subject: FW: update

Hey Tom- how are things treating you? Just wanted to let you know that everything is great over at the new house and Nick and I are expecting our first child. Thank you for everything you did to help make this happen for us.



Hope you have a great new year!

From: ****************************

Sent: Tuesday, August 22, 2006 10:37 AM

To: Tom Burris

Subject: RE: Good faith estimate

When I first contacted you, I was basically scared to death about what my options were going to be when my present mortgage starts to "adjust" this November. Thanks to your work, I feel much better now.

(So are you going to use that for a testimonial on your website) LOL

Thank you,
Lisa

Patricia Rockaway

09/01/2009

The deal went very well. Thanks so much for all your effort.
Truly, no one else could have done it.

You really pulled my booty out of a jam.

YOU DA MAN!!!

Thanks!

P.R. Remax, Houston

******************

08/31/2008

I want everyone to know that I first started asking Tom questions even before my BK was discharged. There were several months I emailed and called him even before I applied for my mortgage. He was great throughout the whole process and even called to follow up after we moved in.

Tom was always a calming influence and patiently listened to me when I was freaking out. Overall it was a fairly quick close--less than 30 days from when I first put in an offer on the house.

Oh--and there was only one big surprise at the closing table..... fees were LOWER than quoted!!!!

THANKS TOM!!!!!! See ya when it's time for re-fi
Introducing a fresh new look for your Profile.
Click the 'Edit Profile' button below to enter 'Edit Mode' and continue the tour.