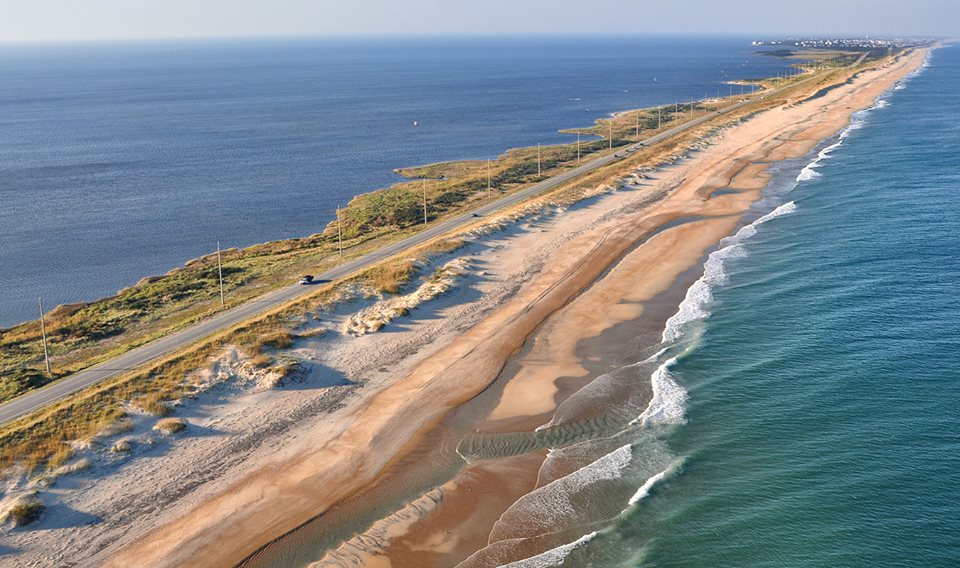 Get to Know Natalie Dutt
Your home is a huge part of your life, financially and emotionally. The decision to buy or sell is not to be taken lightly. When selling your home, you need to determine a marketing strategy, price the house to attract buyer interest, and sort out a million other details. When buying, it can become a stressful situation if you haven't done your homework. Fortunately, I have the experience, knowledge and wisdom to help you through the process. Partner with me and I will guide you with confidence. Take a moment to browse my website, and discover why having me as your agent is the surest path to worry free home buying and selling. 

Originally from Canada, I completed a Bachelor of Arts degree before pursuing a working vacation on the beautiful island of Bermuda, where I met my future husband, a Virginia native.. Ten years ago we decided to start our life together and relocate to the Outer Banks, where we purchased our first home. After experiencing life on the Outer Banks, I quickly realized the island's appeal to many homebuyers. Little did I know that one day I would be fortunate enough to share and bring others to this amazing area! 

I began my real estate career as a sales assistant for a successful real estate company in Corolla, NC. I wasn't long in this position before I realized the importance of knowledge and professionalism in this line of work, and I decided to obtain my real estate license. I went on to work for an association management company where I gained the experience of home ownership and management on many different levels. Looking to help owners fulfill their dreams on a more personal level, I decided to use my license to its greatest potential and joined Coldwell Banker Seaside Realty as a full time agent. It's a decision I don't regret, as I can say without reservation I love what I do! 

I work hard for my clients, and pride myself on my ability to educate them on the process of home buying & selling and keep them informed every step of the way. If you have questions about the area, the state of the current real estate market, or are thinking of buying or selling, please feel free to contact me. I look forward to talking with you!
4064 Martin's Point Road, Kitty Hawk, NC, Outer Banks
Charming 5 bedroom, 4 bathroom Martins Point soundfront home offers expansive waterfront views. Its custom features and added convenience of optional one level living make it one of a kind!
Ashley M.
05/19/2016
Natalie Dutt was super easy to get along with and kept our best interests at heart. She drove over an hour to come to our area to show us prospective houses we had picked out. She had one house she had picked out that was just a little out of our price range and in a different area then where we were looking. We decided to trust her and look at it anyway. We didn't like any of the houses we picked and fell in live with the one she picked out. She helped us work with the bank to lower the price and stayed on top of things for us. We are now first time home owners and have accomplished one of our dreams thanks to her insight and hard work! We highly recommend Natalie to anyone looking for their perfect home!
format_quote
Helping families make the right move!