Suzi Boyle,Manager 37810/1251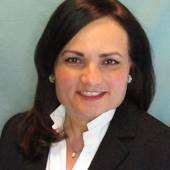 NMLS #37810 /1251
Mortgage and Lending
Suzi Boyle,Manager 37810/1251
Awarded"Nation's Top 200"--10 times
Boise, ID

—

Castle & Cooke Mortgage, LLC, NMLS #1816289
Boise, ID. Self employed Borrowers.Boise, Idaho's Multi Nationally Ranked Mortgage Originator. Specializing-1st time Buyers & Self Employed Clients www.linkedin.com/In/suziboyle
Get to know Suzi Boyle,Manager 37810/1251
I love everything Fashion, Reading, Sports, Arts and Music & am so content looking at the Ocean...Maybe because I was born in an Ocean town...
Ranked as top originator in FHA, VA and IHFA loans at various points of 28 year career. 
Housecheck Business Done Right in Boise Award
Licensed Realtor-Inactive;
Licensed Accountant
Certified in Mortgage Ethics CME
Certified Mortgage Instructor CMI
Train the Trainer Designation by SAFE
Idaho Conference on Housing Panelist
Idaho Dept.Of Finance Mortgage Advisory Board
40 months as NAPMW President
University of Idaho 4h Leadership Conference Speaker
NAWBO GALA KEYNOTE SPEAKER
Live on Purpose Radio show co-Host
City of Eagle Mayor's Task Force 2010
Boise Young Professionals Mentor 2009
Paul Harris Rotarian Award 2008
Vincent Kituku Seminar speaker 2007
Go Red Campaign Speaker 2006
Women of the Year Award 2006
Celebrate Women Award 2001
Tribute to Women in Industry Award 2000
Graduate of Leadership Boise 1982
Accomplished Trainer, Teacher and Speaker
Boards of Directors: Boise State University Foundation, Boise Philharmonic, St. Luke's Hospital Advisory Council; Humanitarian Hall of Fame, Idaho Non Profit Center, Salvation Army, FUNDSY, NAPMW, Lenders Who Care National Board,  Idaho Dept. of Finance Board,
Facebook-SUZI BOYLE & VA Home Loans a Mortgage Specialist-Suzi Boyle pages
Suzi Boyle,Manager 37810/1251's Blog Posts
Home Buying
–

over 1 year ago
Home Buying
–

over 2 years ago
Home Buying
–

over 2 years ago
Home Buying
–

over 2 years ago
A Few words About Suzi by Ruth Romero
Certifications
This Tokyo born, Lifelong Idahoan still enjoys taking care of her Client's Mortgage needs, 7,540 closings later.There is nothing more emotionally gratifying than knowing you have gotten 1st time home buyers off to the best start possible with a customized loan program, financial educational tools to start off their journey towards building their success in life.
Having an accounting background puts me at the top of the Industry in understanding complex tax situations, self employed borrowers and their unique situations. .
Having kept abreast of Realtor issues for 35 years as well through licensing also gives me a unique perspective.It takes long time experience, empathy and knowledge to attain a long range financial strategy for clients whether it be through my backgrounds or my ability to work with a client's team of financial professionals to include Wealth managers, CPAS, Insurance, Financial and Estate planners.
I look forward to the opportunity to earn your Trust and to be of service to you..Please call me today. 208-859-3303 sboyle@castlecookemortgage.com
                   frame> 
Testimonials for Suzi Boyle,Manager 37810/1251
Kirsten Wallace

11/05/2016

I always recommend Suzi Boyle over a bank. You absolutely cannot place a monetary value upon peace of mind and work ethic to make one of the most emotionally and financially important decisions of your life, and your choice of mortgage broker could mean the difference between owning the home you can't live without, or continuing to look in despair because your bank lost you the deal.

Today marks yet another new journey! Iw anted to Thank Suzi Boyle for the years of mentorship and support. I am living my dream in Beverly Hills, CA .I will miss working alongside you, and the continuous inspiration you've given me. I appreciate you and always will..I'm super excited for this new journey ahead and for everyone that I have met through the years. Because of you I am who I am today and I do what I llove most! Mortgage Processing.

Scott Standerfer

10/10/2016

Suzi, Thank you for all your hard work in helping me get into my new home. It's been great living in my very own house, a dream that you helped make come true. Every time I get a chance, I always refer people to you when they're looking for a home loan. Most denetely if I ever need a home loan again; I will be coming back to you for help. Thanks for all that you have done. Scott Standefer..

Virginia Rudloff

09/21/2016

Thank you so much for the Tiffany's Thank you gift...When I received the beautiful blue box; I thought"I did't order anything"' I must've won the lottery. I did win the lotto having you as my lender!!! We will keep coming back to you. Thank you for your dedication to your customers! #mylenderisbetterthanyour lender

We've known Suzi and been friends with Suzi for over 20 years. I was a Realtor for a number of years and she helped to impress my Clients with her assistance and overall knowledge in real estate! We have purchased many homes with her help. Today we closed on our 5th home refinance/purchase and as usual it was easy and transparent. I wish everyone knew about Suzi and her Team..SHE IS THE BEST!!!

Dan Harrington

07/17/2016

Suzi Boyle and her intelligent TEAM are incredibly organized, systematic, hard working, respectful, and professional. They are problem solvers, providing mortgage solutions with decades of experience and personable hard working attitudes and a can-do spirit.
Suzi brings a wonderful, multi-faceted value proposition of providing creative mortgage products to fit every situation, incredible depth of experience, calm inspiring confidence, burning the candle at both ends working early and late, and the ability to read and understand financial statements from people who are self employed.
I am a multi-repeat customer and have been consistently blown away with how resourceful and efficient she is. I would recommend her to anyone in any situation both in life and in her vocation..She is hands down the best Mortgage Lender in Idaho.
Dan Harrington-Self Employed

I found Suzi on Zillow because of her high recommendation reviews.When I selected an Agent to work with; he also recommended Suzi as one of the few Lenders we could count on to close in 3 weeks with no surprises.I was really impressed by her professionalism and passion for not only her work, but to life as well during our first meeting. However, only with the further engagement with her during the loan process, I started to really appreciate her energy & hard work ethic. I had numerous questions with the loan process and I constantly sent Suzi emails for answers. Each and every time she always responded so quickly(literally within minutes) with the answers I was looking for and never showed any sign of impatience. Not only did she lock in a lower rate than we had expected, she also shopped around for cheaper mortgage insurance and saved us even more. I will recommend Suzi to each & every person I come across and working with her as the most seamless, stressless mortgage experience I could've ever hoped for.
Wei Chen-Enigneer

We found Suzi after having an absolutely terrible experience with our bank and trying to get a loan from them. The bank was terrible about communicating and getting the job done in general. We were about 60 days in when we left them. We found Suzi and restarted with her and she got us closed in a matter of 17 days and was communicating with us the entire time! For the loan we did, my understanding is that, that amount of time is unheard of. Suzi and her team don't waste any time! They pulled us out of our mess and made the process easy! Like I said, 17 days! Crazy! I would suggest her to anyone looking for a home loan...Great experience!

Lesley Segadelli

04/22/2016

Suzi is on top of her game. She made a complicated process an easy one. The communication with Suzi and her team was amazing. Not only did they regularly communicate with me on where we were at, they were quick to answer any and all questions that I had. Even with an unexpected issue on the seller's part, Suzi was quick to respond to my concerns and provide me with what all the scenarios's looked like for what we may or may not run into. I always felt confident in Suzi's abilities and knowledge ..I would recommend her and her team 100%....

Here is what gj7tan wrote:
How likely are you to recommend Suzi Boyle?
highly likely
Suzi is a miracle worker...there's nothing impossible with her!! !Because of her, my family is now enjoying and loving our new home! There were a number of problems we went through but to everyone of them, Suzi had a solution.

Introducing a fresh new look for your Profile.
Click the 'Edit Profile' button below to enter 'Edit Mode' and continue the tour.