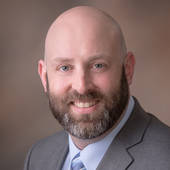 NMLS ID 509649
Mortgage and Lending
Shannon Odom
Bangor, ME

—

Northeast Bank
Shannon Odom's Blog Posts
Real Estate Market Trends
–

about 11 years ago
Real Estate Market Trends
–

about 11 years ago
Lending / Financial
–

about 11 years ago
Lending / Financial
–

about 11 years ago
Certifications
Whether you're a veteran of the credit market or just starting out, I understand this process can be daunting, and that's why you'll find products tailored to your personal needs and goals. Check out my step-by-step process that makes it easy and convenient for you:
Determine Your Needs - I help you keep your money in your pocket.
Since the reasons for getting a loan can be either straightforward or more complex, I take the time to meet with you up front to understand what you are trying to achieve. Whether you are looking for lower payments, shorter terms, lower fees, or faster turnaround times, I find the options best suited to you. We even have our own branded programs to help you build equity in your home, such as our Home Possible 100 program.
Gather Your Financial Information - I provide hassle-free paperwork to speed the process.
The choice is yours, I can work with you on the application taking you step-by-step through the questions, or you can complete it on your own time. I've even provided the following checklists so you can start planning:
First-time homebuyer Home purchase Home refinance Land and/or construction
Present the Best Options -It's your mortgage, it should be your choice.
You know your financial situation best. That's why I work with over 200 different options, so I can present just the right pricing and terms based on the information you've provided me. You'll rest easy knowing that I understand the complexities of the mortgage market. I stake my reputation on staying up-to-date on the latest trends and evolving programs.
Process & Close Your Loan - We do all the work, so you can relax.
I understand it's personal and you may have questions. As your preferred mortgage lender, I'll work with you all the way, even to closing. My goal is to close your loan within 30 days, and sooner whenever possible. In most cases, loans are approved within 24 hours, saving you time and money. Getting to YES is that much faster!
Mortgage Products and Services
You have a lot of questions, and I have the answers, with options ranging from basic fixed-rate loans to complex government-guaranteed programs.
Are you a first time homebuyer? Is this a new purchase for a home, land, condo, or mobile home purchase? Is this for construction, renovations or repairs? Are you a veteran? Are you looking to refinance? Are you looking for a home equity loan? Looking to calculate your next payment? 
Maine State Housing Authority Loans (MSHA) Loans
Excited, anxious and overwhelmed, we know! Don't worry, we've helped thousands of people buy their first homes, and we'll help you every step of the way.
You'll find fixed rate loans with reduced interest rates and favorable terms, only available to first time home buyers. The program also allows you to buy a lower-cost home that needs refurbishing by offering very low interest rate loans for improvements.
Certain income and home price requirements apply. Check out MSHA's website at www.mainehousing.org for details. Or contact me for more details.
Fixed Rate Mortgages - The most popular option guaranteed for the life of the loan.
Have the security of knowing your principle and interest amount will never change. A variety of terms are available with or without points so you can choose between a lower interest rate and lower closing costs.
Adjustable Rate Mortgages (ARMs)
Monthly payments are adjusted annually to move with the market. ARMs are also available with fixed rate up-front terms. After the fixed rate term ends, the loan rate varies for the remainder of the loan term. The earlier your loan begins to vary the lower the initial rate. ARMs are excellent for people who expect their income to increase over the next five years, or for those who plan to sell (or refinance) within that time.
FHA Loans 
This product allows for a minimum down payment of 3.5% of the sales price for owner occupied single family and multi-unit properties. Available for refinances as well, FHA loans are a great choice to consider when evaluating your loan options.
Rural Development Loans
Available through the USDA, Rural Development loans are fixed rate mortgage loans that offer 100% financing to qualifying borrowers. This program is not limited to first-time homebuyers and is a great option to consider with your loan officer. Income limits and property restrictions may apply.
Mobile Home Loans
Whether it's on your own land or in a park, a mobile home is an affordable home option. We're experts at financing mobile home loans, so contact us about your loan today.
Land Loans
If you're buying land, we offer both fixed and adjustable rate loans with a very reasonable down payment.
Second Home Loans
Maine is a great place to have a second home. We can help you finance your vacation home whether you live in or out of state, and a complete range of mortgage options applies.

VA Loans
If you're a Veteran, be sure to let us know. You may be able to qualify for 100% financing on either a new home or to refinance your existing home. Click here to visit the VA website.

Mortgage Refinancing
If current mortgage interest rates are more than 1% lower than your existing mortgage rate, refinancing may save you money—both on your monthly payment and on the long term cost of your loan. You can roll closing costs right into your new loan amount, so you'll pay nothing out-of-pocket. We can also adjust the term to match your existing loan, or set it up to 30 years, whichever suits your budget.
Introducing a fresh new look for your Profile.
Click the 'Edit Profile' button below to enter 'Edit Mode' and continue the tour.