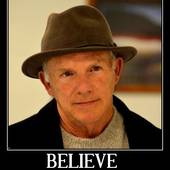 DC-SP98366576
Real Estate Agent
John MacArthur
Licensed Maryland/DC Realtor, Metro DC Homes
Washington, DC

—

Century 21 Redwood
I help people buy and sell homes in the District of Columbia. I know and love the City. Interested? Experience the Difference
Get to know John MacArthur
You've done a lot of homework. You have searched for homes on line. You have researched neighborhoods on the internet. You were probably surprised at how much information was available. Information is necessary when making a decision. Too much information or conflicting information is a problem that most home buyers and home sellers face.
How do you sort through the data and come up with an accurate picture?
My name is John MacArthur. I am a Realtor, licensed in Washington, DC and Maryland. Ihave access to the same data that insiders are reviewing regarding the DC area market. I am able to put the information together in an easy to understand picture that will make your purchase of a home, sale of a home or relocation to this area go much more smoothly.
I always go beyond the usual "here is a link to the school system", "here is a link to access the crime data" and "here are the latest statistics regarding the cost of homes". I understand that you don't need me for that information. It is my experience and ability to interpret the data that is valuable. It is one thing to know what it is and quite another to know how it impacts your decisions.
Most importantly, I listen to you. How information impacts you can only be discovered if I let you do most of the talking. You know what you want, I need to know as well.
My wife and I may not be a young, married couple (anymore), but we have raised five children in this area and we understood the challenges young couples face when they are buying a home. I leverage my experience and understanding with your needs to help you in your real estate journey. For instance, if you aren't sure about how child-friendly a certain property might be; when we look at it with you, we will make sure to point out how small children might interact with the property. While you are salivating over the stainless steel appliances, we will be making sure that it is easy to keep an eye on the kids while you cook. If on the other hand, you are not sure about seasonal maintenance, we will make sure that you understand what is necessary and that you have a plan to follow. Buying a home has to involve a focus on what it will be like living in that home. Your eyes see today, my experience sees tomorrow and beyond.
If you have questions (and you will), I will give you honest answers. Will they be biased? Of course they will. My focus will be sharing with you the realities of each home. You are not just a source of income. Your success and happiness is my goal. The right home often does not cost as much as the home that dazzles you.
John MacArthur's Blog Posts
ActiveRain Community
–

over 6 years ago
Home Buying
–

almost 7 years ago
Home Buying
–

about 7 years ago
Home Buying
–

over 7 years ago
Certifications
I was born in Washington, DC.  My parents had an apartment in Cleveland Park on Porter Street. Later, they moved us to a wonderful row house on Lanier Place in Adams Morgan. I have moved here and there as an adult. I have realized one major thing, you can take the man out of the city...but you can never take the city out of the man.
As a boy, I played stick ball in the alleys of Adams Morgan.  Summers were filled with expeditions in Rock Creek Park, visits to the zoo and day trips to Griffith Stadium. I have had the wonderful experience of watching Ted Williams belt a home run, cheering Larry Brown as he churned for yardage and listening to the biggest stars on the stage of the Carter Baron amphi-theater.
My Washington experience includes enjoying the neighborhood pride festivals in the Upper Northwest, a fish sandwich from the Shrimpboat, Adams Morgan Day, the Cherry Blossom festival, fireworks on the mall on the 4th of July, inaugurations, demonstrations and the Festival of Peace on the ellipse at Christmas.
The mall is a summer long festival site and I have not even mentioned the neighborhood fairs and restaurant events that occur throughout the year. There is always something to do in DC. You can visit museums, study architecture, see a play or enjoy the opera. It is a grand place to live or visit.
I was fortunate enough to witness Robert Frost at Kennedy's inaugural, Martin Luther King give his famous "I had a dream" speech, the Beatles at Uline Arena, and many live events and protest that have occured over the years.
I am old enough to remember the suitability of Walter Washington, the genious and charisma of Marion Barry, the charm of Sharon Pratt Dixon, the triumphant return of Marion Barry, and the utilitarian Tony Williams.
I believe in self government. I believe in home rule.
This is my hometown. I am an artist, a writer and a Realtor. I will share the city as I see it, the good, the bad and the ugly. You are welcome to come along for the ride.
Testimonials for John MacArthur
Sorry this took me so long. Yes, John was great and presented a customer-service based approach that stood in stark contrast to Redfin. I do not claim to know much about real-estate (other than what I forgot from my first-year Property Law class) and Redfin's volume based business model is not what a first-time home buyer in DC needs. If you know exactly where you want to buy and happen to find the one place reasonably priced home in DC that no one else knows about, maybe Redfin makes sense. If on the other hand, you are not a real-estate expert or a DC real estate expert, then you need someone who will actually take the time to understand your needs, wants, and must-haves.

We went on three tours with Redfin, none of which were given by people who would actually act as our real estate agent if we were to make an offer. Two of them did not know the first thing about the area or the property, the third was outstanding and actually prepared for the tour and we actually thought about sticking with them until we found out the morning of our third tour that someone else would be giving the tour. It is funny that you ask about them because we had actually decided to rent for another year before John called me. After we spoke, we decided to give our home search another month and we are (so far at least) happy that we did.

John, prior to us signing a piece of paper, spent an hour-plus with me on the phone answering questions I had about the process, the market, the cost, etc., and gave me honest answers that in some ways suggested buying may not be right for us. If you value honesty and knowledge about the area, and someone who will answer the phone at 11 p.m. or 6 a.m., then you should use John MacArthur or another "real" real-estate agent, not an entity with a great website that merely unlocks the front of the home you are about to tour.

I've been meaning to email you for a while. I want to send a photo of the place when I'm done decorating. We are really happy with it though, and we had a great experience with John. He knows a lot about the city (especially Adams Morgan, where we were originally looking). He also (correctly) talked us out of buying the first place we made an offer on after a bad home inspection. He didn't have a good feeling about the builder and it looked like the guy cut a lot of corners in the renovation (we think he didn't even insulate the roof). He was just really helpful in general in terms of organizing things with the lender and seller, and his wife was very involved too.

All in all, we are very happy with the new place and the new neighborhood.

John MacArthur is the best real estate agent EVER. He went above and beyond what most people are used to from other agents. He stood on the front line for me and my family. One thing I'll never forget that John did was to crawl underneath the house looking for the water hookup I believe it was, something I wasn't even willing to do. I truly appreciate John for the personal and caring home search he provided for us.

My husband and I are thrilled with our new home and are so grateful for John and Lourdes's help through out the entire process. We were first time home buyers with a very limited budget and lots of questions. They were both very patient with us, extremely thorough, very responsive, and always took the time to answer all of our questions.. They guided us through the entire process and looked out for our best interest along the way. We would recommend them to anyone looking to buy or sell a home.

Robert Merrbach

01/18/2013

John and Lourdes are professionals and a credit to the industry. From the staging of the home to prepare it to sell, through the selling process( which took only 4 Days ) to the settlement. These are wonderful and experienced realtors who made selling a home an easy and stressless event. I would highly recommend them and have to anyone interested in selling or buying a home.
Thank you John and Lourdes, and now I am enjoying my retirement in Florida, all thanks to you.

John will always be an angel in my eyes. I must have had the worst sales situation imaginable, but John hung in with me and successfully got the job done. Most agents would have given up. John's years of experience and wide contacts in the area were the difference between success and failure. I highly recommend him, he is honest, persistent and supremely professional.

John and Lourdes worked tirelessly to guide my wife, newborn son, and I to our first home. Our budget was south of modest, but John and Lourdes made us feel valued. They listened to what we placed importance on and brought us to home after home. It took time and loads of effort on their part. John was always honest with me and knew what to look for even when I didn't. Looking for a home can make a guy feel like a real rube when you've never done it before. John and Lourdes will look out for you. My boy is 2 1/2 now and we have a home with a backyard where we can run around and play. How can it get any better than that? Thank you, John and Lourdes.
Introducing a fresh new look for your Profile.
Click the 'Edit Profile' button below to enter 'Edit Mode' and continue the tour.