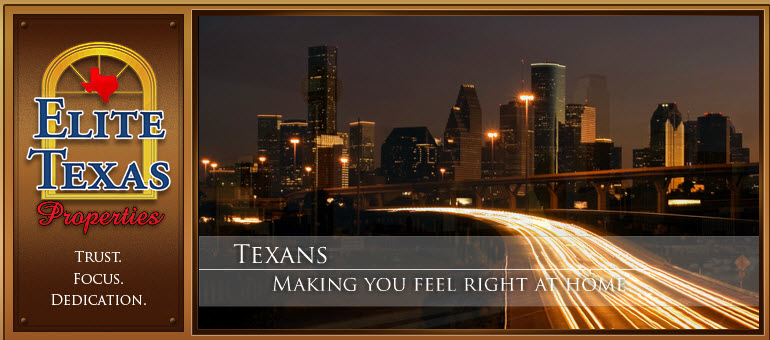 Certifications
Broker: Broker with Elite Texas Properties
E-Pro: Internet Marketing Profesional
CNE: Certified Negotions Expert
ABR: Acredited Buyers Repsentive
Skills
Home Construction, Commerical Construction, Business Finance and Real Estate
Marilyn and Nick LeFevre
12/04/2013
We met Ronnie Klein about 2 1/2 yrs. ago when our son & his family wanted to move to Texas from Calif. They found him and we are so happy they did! He found their forever home for them and we were very impressed with him. When we decided to move to Dripping Springs closer to our kids and sell our home in Cedar Park there was no question we would go with Ronnie. He understood exactly what we were looking for and did so much work behind the scenes and made sure we knew all about the homes he showed us. For instance, there was a home he could have sold us and made a very good commission on but after he did research, behind the scene, he found it wasn't the right one for us. He is very honest and not just out to make a buck! It is a pleasure working with Ronnie and we highly recommend him. Read More
Randy and Paula King
11/11/2013
Ronnie has been a personal friend for many years. He is the kind of neighbor that everyone wishes they had: he is caring and concerned. Ronnie worked hard to grow a successful local business that values quality and integrity, characteristics that describe Ronnie Klein. He possess the necessary skills, life's experience and a genuinely kind and caring way of relating to people, that make him stand out as the professional to represent your interests." 11/04/2013
John Ryan
11/06/2013
Ronnie did a wonderful job for us during our search for our new home. We were moving from out of town, which complicates the process , and my wife and I certainly liked different things. Ronnie would provide us a comprehensive list prior to each trip into town. He would have pre-visited each property and supply photos and comments.. We made several trips and viewed several properties. Ronnie was very patient and helpful with the details . His knowledge of house construction was a very positive adder. Once we decided, he handled the negotiations and closing very professionally. We love our new home and we would recommend Ronnie highly.
Dee Simson
11/05/2013
Ronnie is always ready to help if we ever have an issue at our church property! He is friendly, reliable, and complete in all he does. It's a joy to work with him, and I'd recommend hi to anyone." 11/05/2013
Audrey Row
11/05/2013
Having worked with Ronnie Klein while he was at KW Realty, I saw firsthand the attention he gave to his clients. He was detailed in scheduling the right properties for his clients, evaluating comparable properties to aid them with pricing questions, and following through with the necessary communication. Ronnie genuinely cares about his clients and it shows in his work. I remember one situation where he went well beyond the call of duty in helping one client prepare/stage their home for listing because this client was not physically able to do so. His excellent technology skills are an added plus."
Grecthen Brumley-Seal
11/04/2013
Our experience working with Ronnie was wonderful. He was persistent and energetic about finding the perfect home for our situation. Ronnie not only listened to our needs and wants in a home, but executed by finding any and all possibilities fitting that mold. Ronnie's customer service and professionalism set him apart from many other realtors that I have ever worked with in the past." 11/04/2013
Paul Pinholster
10/04/2013
Ronnie is a professional across all areas of his business. Never have I seen Ronnie walk away from anyone needing help. He understands the market, the area and good business practice. Ronnie can be a trusted and dependable adviser. A professional like this is difficult to find. I highly recommend working with Ronnie."
Joel Bennett
06/12/2013
For both buying a home and selling a home we have treasured our experience working with Ronnie Klein as our Realtor/Broker. We had very specific needs when we were looking for a home half way across the state from where we work. Ronnie asked detailed questions, sent us listings, followed up on questions, was a pleasure to drive around with for showings, was honest in noting strengths and weaknesses of properties, and consistently followed up on information needed to clarify our concerns prior to purchase. Ronnie helped us to find a home incorporating all of the features we wanted and many more. He continued to be helpful to us after the sale.
format_quote
Your Key to Your American Dream